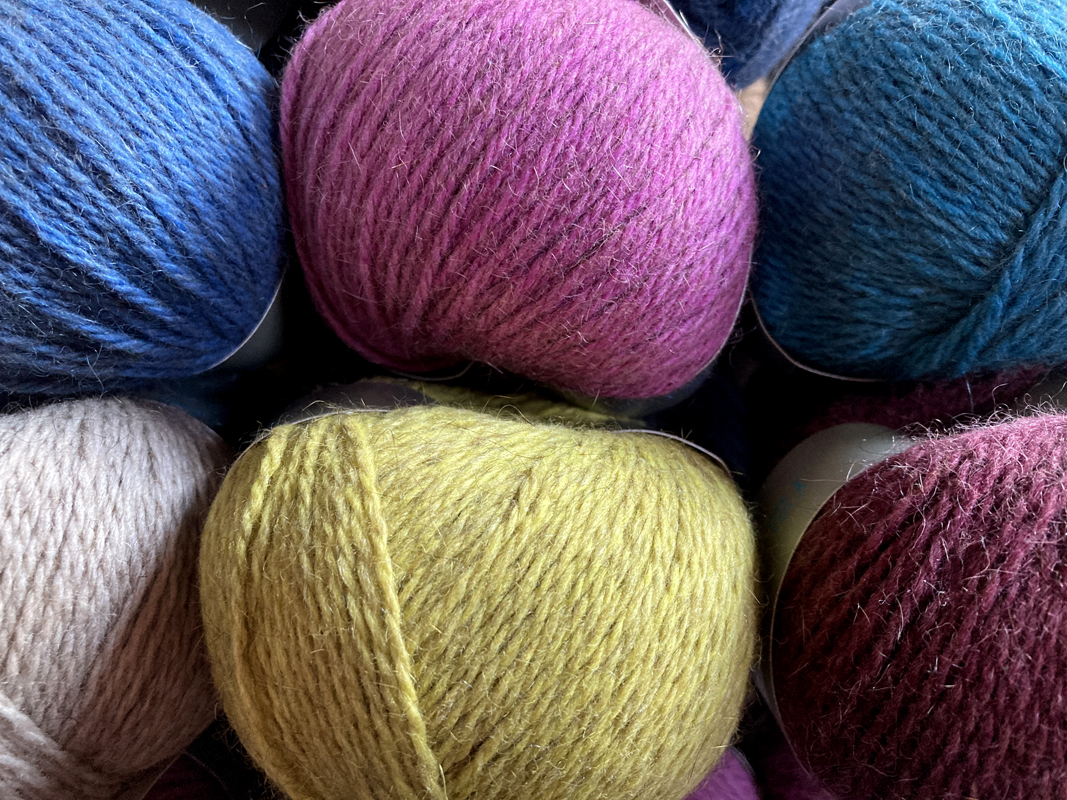 Zealana yarns are some of the finest I've ever come across. Milled by Woolyarns in the Wellington region of New Zealand they predominantly feature natural fibres, and luxury ones at that.
NZ fine merino, NZ brushtail possum fibre, NZ cashmere, and silk.
These are all luxurious fibres.
One of the things I appreciate most about these yarns is the quality of their engineering. Possum fibre is notoriously difficult to spin – it is a short fibre and prone to shedding or pilling. I've found that even after several years of wear, garments made with Zealana yarns maintain their 'fresh' clean, new, look. I have made garments with similar compositions of fibres as Zealana's merino/possum yarns, but produced by another mill. However, I've been rather disappointed in how quickly they've pilled and ended up looking shabby.
Including silk in some of their yarns also gives a beautiful sheen to the fibres. This is enhanced as it's worked up into a garment. All of the fibres used in Zealana yarns are very soft and non-scratchy, which makes the final products very comfortable to wear.
Zealana also have a commitment to environmental considerations:
"At Woolyarns, we take our environmental responsibilities seriously. As part of our commitment to sustainability, we have implemented an Environmental Management System (EMS) that is designed to minimise our environmental impact and promote sustainable practices throughout our operations. Our EMS is based on the internationally recognized ISO 14001 standard and is aligned with the principles of sustainability, including reducing waste, conserving resources, and promoting environmental stewardship."
You can read more about Woolyarns and their sustainability here.
The Zealana yarns range includes
Kauri Fingering
Rimu DK
Kiwi Fingering
Kiwi Laceweight
Heron
Air Laceweight